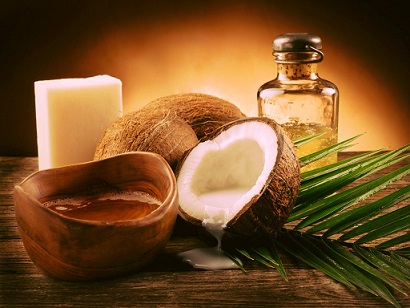 The coconut oil is one of the best body treatment oil containing a lot of antioxidants, and moisturizing components. Refreshes the cells of the skin, helps to defeat the wrinkles, helps to reserve the youth and flexibility of our skin restoring the natural ballance of the skin.
Especially recommended in the case of different skin deseases, eczeme, dartre, inflamations, because has an anti inflamatory effect. Very good for a dry, cracked skin.
Due to the structure of the oil, it gets into the deep layers of the skin, enforcing the connective tissues
All you have to do for a convincing experience is to try this truly magnificat massage, and after a short time you will feel and see your skin to be younger, tighter and nicer.
Using the coco oil frequently will reduce the age spots, or the effects of a heavy sunburn.
This treatment represents a real revival in the stressful everyday life.
The first part of a treatment is a 30 minutes body scrub, which components are coconut pith filings, sugar cane and coconut oil. It refreshes and moisturizes the skin.
Finally, the last 60 minutes is a warm, 100%-in natural coconut oil massage.