Dear Customers!
We offer two types of gift certificates (please see the pictures).
In case of purchase, we'll need following information to create your certificate: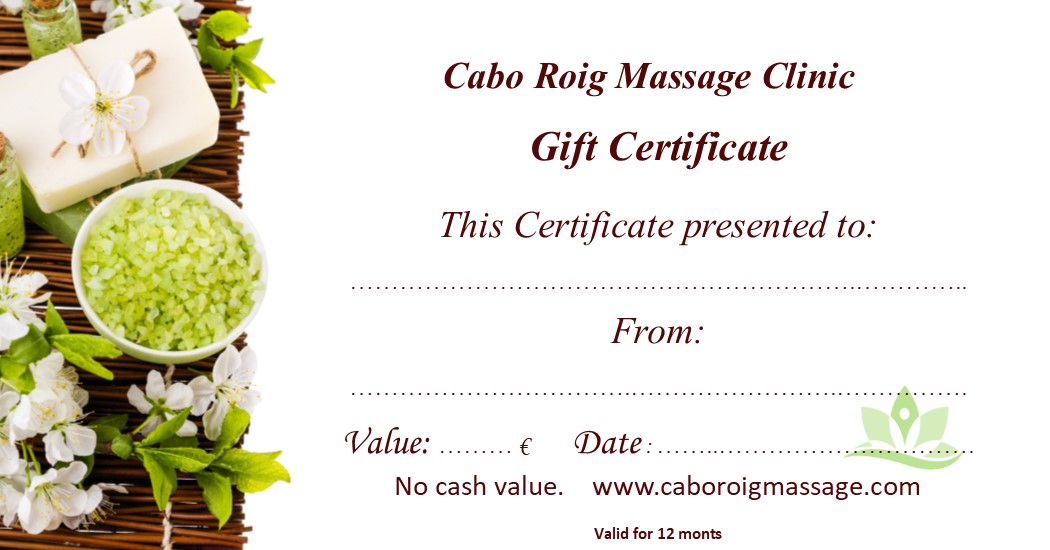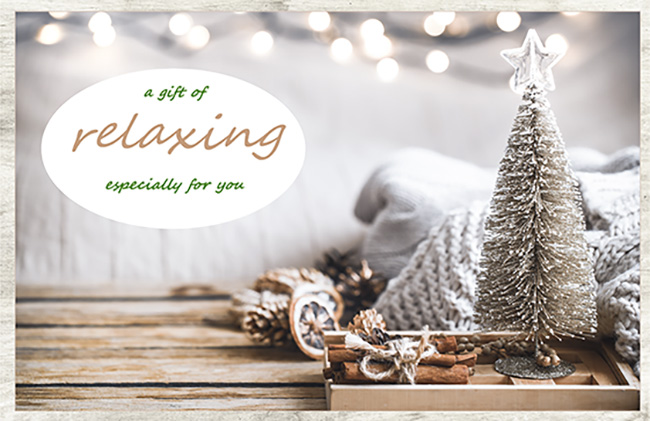 We accept payments via cash or wire transfer
Steps if wire transfer is preferred:
1. Once you have placed your order we will send you an invoice. (this may take few hours)
2. Make the transfer to our bank account.
Bank account details:
Cabo Roig Massage
IBAN: ES0600810621600002136223
BIC: BSABESBB
IMPORTANT: Do not forget to enter your invoice number in the notification box! Please write the recipient name into the comment field!
Please fill this form to order your gift card!
If you have any questions feel free to contact us at: (+34) 634 07 67 28 or by email.